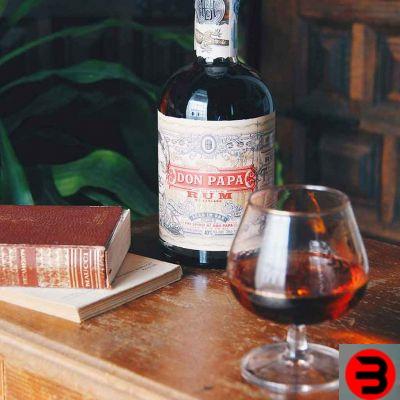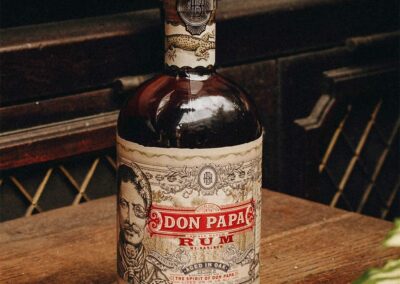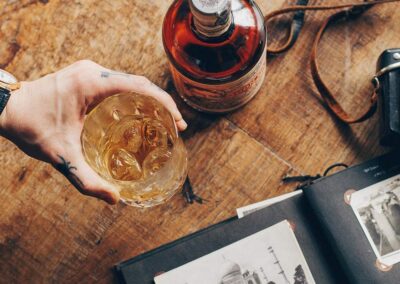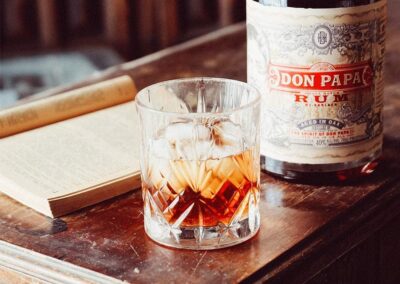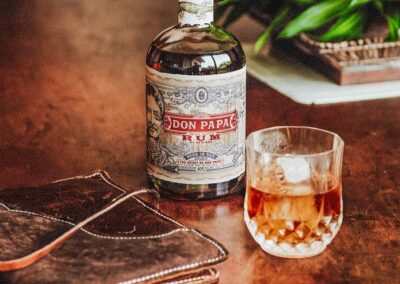 Distillery
Don Papa
Color
Dark
Country
Philippines
Aging
7 years
Type
INDUSTRIAL
gradation
Alcohol 40%
Rum Don Papa: why choose it
Among the proposals of the historian Don Papa Filipino DistilleryThe classic Rum Don Papa certainly represents the most famous and appreciated product with an excellent quality - price ratio. A very versatile dark rum that can be enjoyed straight, but also with ice or in cocktails. The origin of this rum is from the island of Negros in the Philippines, dominated for more than three centuries (from 1565 to 1898) by the Spanish conquistadors, who also imported the culture of ron and its aging in cask. The natural climate, perfect for growing sugar cane, creates the ideal conditions to produce the best rum in the Philippines.
Characteristics Rum Don Papa 7 years
Dark rum, amber color, with unmistakable notes of vanilla, honey and candied fruit.
This rum comes from a selected sugar cane molasses, exclusively coming from Negros which gives rise to a set of rums that are mixed and aged for seven years in oak barrels. It is produced in limited quantities under the supervision of famous Master Blenders, who guarantee the final quality of the product.
The sweet notes stand out on the nose, with pleasant hints of vanilla, typical of rum produced by the distillery. Other notes of exotic fruit such as mango, banana, coconut are less predominant.
On the palate it is proposed with extreme lightness - another distinctive feature of this rum - and with strong notes of caramel, vanilla, honey whose sweetness is counterbalanced by a set of fruity and citrus notes, such as orange, cedar and candied mandarin.
A quality rum and very versatile as it can be tasted straight (excellent with chocolate), but also with ice, to create successful cocktails.
Don Papa Distillery
This rum owes its name to Dionisio Magbuelas, also known as "Papa" Isio, leader of Negros, the island where the Philippine revolution against the Spanish conquistadors ended. And just from Negros, a lush and fertile island, on the slopes of Mount Kanlaon, comes the sugar cane used by the distillery to create its inimitable 7-year-old Don Papa.
Today it is universally recognized as the best rum of the Philippines and over the years it has earned, in addition to great worldwide popularity and excellent reviews, also a series of international awards such as:
World Spirits San Francisco 2013 Competition - Rom Don Papa
2014 Los Angeles International Alcohol Competition - Ron Don Papa
2013 Paris Cocktails Spirits Show – Don Papa rum
2016 Harper's Wine & Spirits – BRONZE Engaged Design Award – Don Papa.
Other ron products of this distillery
The distillery produces other types of rum, not yet present in Italy with the exception of Don Papa 10 years, but which will soon also arrive in our country:
Rum Don Papa 10 years - 43% alcohol - produced with American oak barrels already used for bourbon, which are again carbonized, creating a very dark and intense rum;
Rum Don Papa Rare Cask - 50,5% alcoholic - produced with toasted barrels it is an unfiltered rum, light amber in color, a delicate and dry rum, with an aging of 5 years;
Rum Don Papa Sherry Cask - 45% alcohol - produced with barrels already used to produce Sherry such as Pedro Ximenez, a rich and fruity rum, with an aging of 5 and a half years;
Rum Don Papa Masskara - 40% alcohol - distilled in jar, light amber color, a soft and fruity rum, with an aging of 3 years;
Rum Don Papa Sevillana - 40% alcohol - a rum with strong fruity notes, with a slight hint of smoke, a blend of aging rum that ranges from 5 to 15 years.
Where to buy it at the best price
There are various web shops where buy Rum Don Papa 7 years, but we recommend doing it on Amazon. Fast shipping, guaranteed and above all you will never risk losing your money. Payments are always insured and if you do register with Amazon Prime, you can receive this excellent product directly at your home Filipino rum at the best price on the web without unnecessary shipping costs.
Other Rum recommended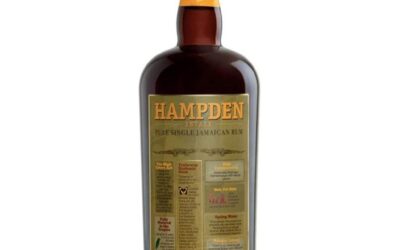 Rum Hampden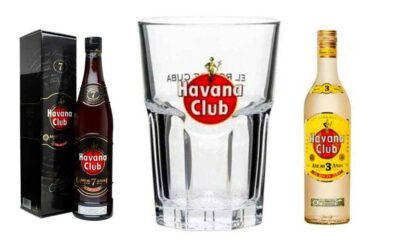 Havana Club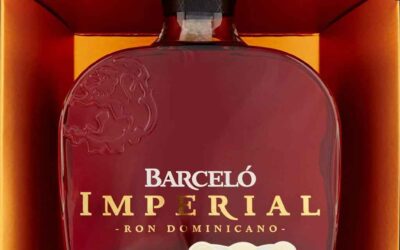 Rum Barcelo Imperial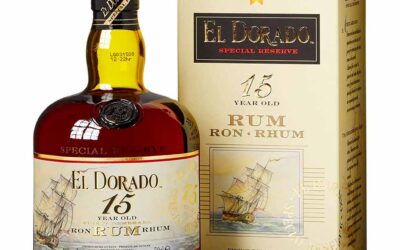 Rum El Dorado 15 years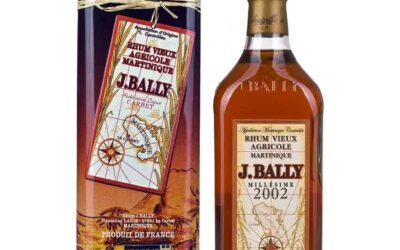 Rum Bally Millesimato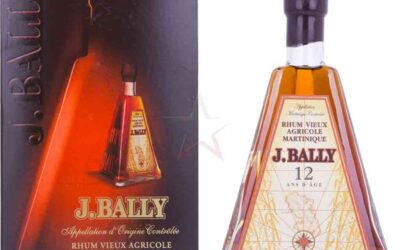 Rum Bally 12 anni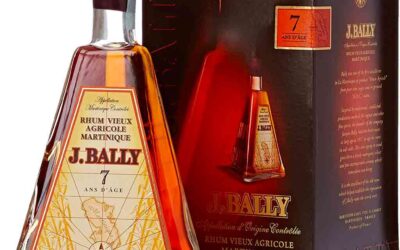 Rum Bally 7 anni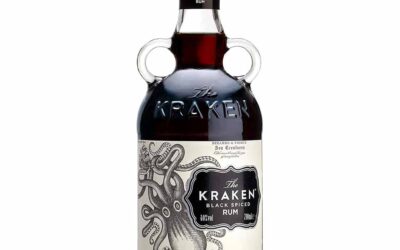 Rum Kraken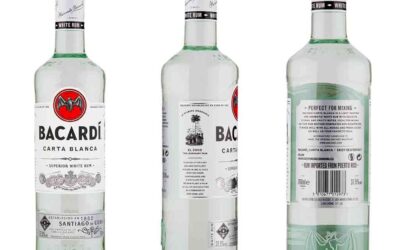 Bacardi White Paper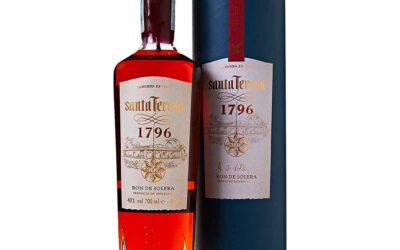 Room Santa Teresa 1796 Solera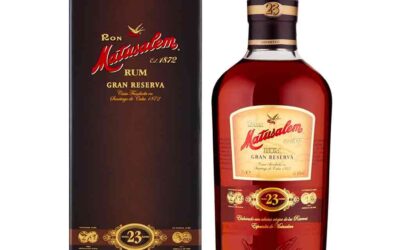 Rum Matusalem Grand Reserve 23 Years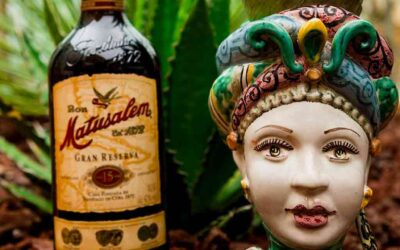 Rum Matusalem Grand Reserve 15 years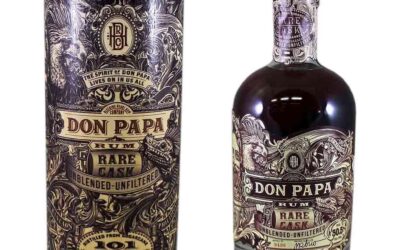 Rum Don Papa Rare Cask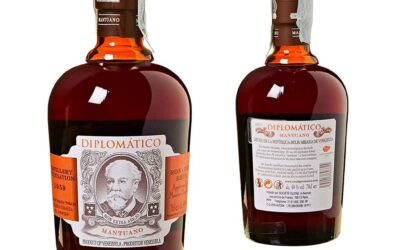 Diplomatic Rum Mantuano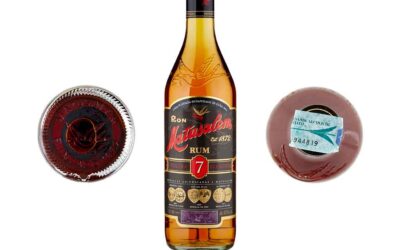 Rum Matusalem Solera 7 years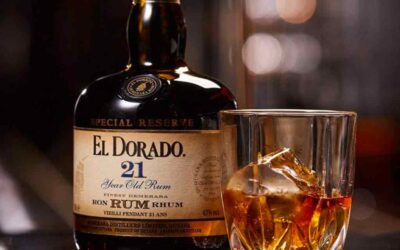 Rum Special Reserve El Dorado 21 Anni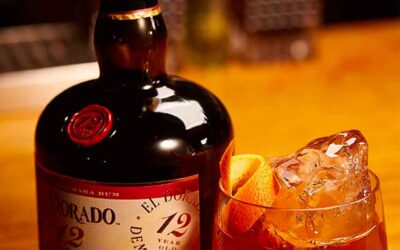 Rum El Dorado 12 years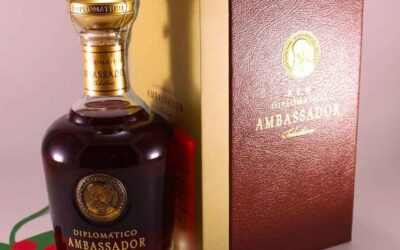 Ambassador Diplomatico Rum
Rum Bumbu XO
Diplomatic Rum Exclusive Reserve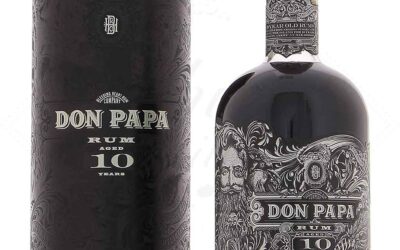 Rum Don Papa 10 years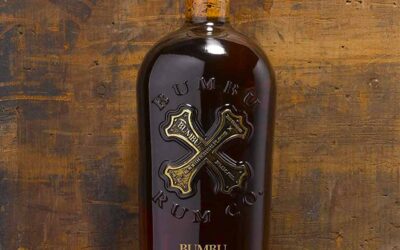 Rum Bumbu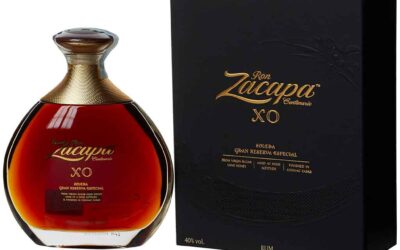 Rum Zacapa Centenario XO Solera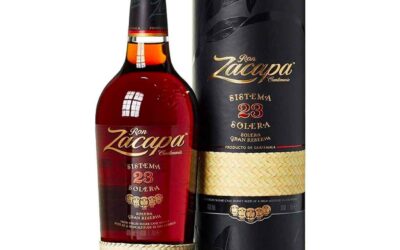 Rum Zacapa Centenario 23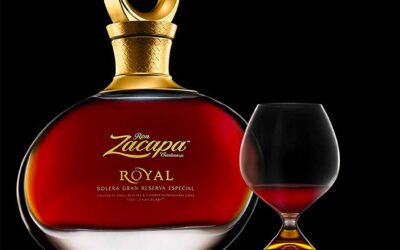 Rum Zacapa Royal