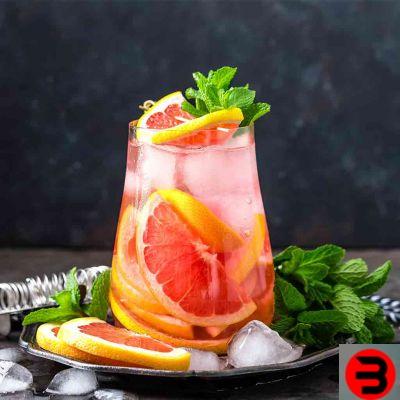 Rum cooler: la storia
The invention of Rum Cooler it is due to a true lover of rum: Marino Sandon, a great barman with a boundless passion for Cuba and rum Cuban. Creator of the renowned Sandon's Yachting Club in Alassio, he decided to innovate the list of the many cocktails he proposed by including many of his own creation, among which the most famous remains the Rum Cooler.
The dating of Rum Cooler dates back to the early Eighties, when Italy was beginning to discover rum and rum-based cocktails, thanks above all to barmen who had worked on cruises with the Americans and who then opened clubs especially in Liguria.
Sandon, a great lover of mixology, began in the sixties a series of trips to Cuban territory that led him to insert himself in the culture of the place and even to meet Fidel Castro, also managing to be among the first importers of rum Havana Club. As a true enthusiast he also created one of the most well-stocked Cuban rum cellars in the world, kept in his club in Alassio. The love for rum and cocktails is testified by the legacy of Rum Cooler and many other fantastic cocktails he left us.
Rum Cooler: the original recipe
Talking about Rum cooler, it means to speak of a timeless rum-based cocktail! Prepared with rum Bacardi Bianco, brown sugar, Ginger Ale, ice cubes, orange and lime, it is an excellent cocktail to taste during the summer, but no one forbids you to drink it all year round! Il rum cooler, always manages to satisfy every palate, for its simplicity and its unique taste.
Perfect Rum Cooler: the ingredients
Il Rum cooler it is prepared in an extremely simple way. It is made by mixing all the ingredients directly with ice. The only recommendation is to use sparkling water to give the cocktail greater liveliness on the palate. Here are the ingredients to prepare the Rum cooler perfect in a few minutes.
White rum or as a variant rum añejo
½ lime cut into cubes
2 wedges of orange
2 ts Brown Sugar
Top Ginger Ale
Slice of Lime as a decoration
Ice
Click and discover the Rum for a perfect Rum Cooler at the best price on the web!
Best price
How to make a perfect rum cooler
First, pour the sparkling water into a glass, then add a teaspoon of brown sugar, then mix and add the ice cubes. white rum, Ginger Ale and lime cubes and orange wedges. Continue to mix until all the ingredients are well blended, at this point serve it by adding the slice of lime to the mixture as a decoration. Get ready now for taste a perfect Rum Cooler!
Best rum to make a rum cooler
If you use a Cuban rum, this doesn't have to be a important or expensive rum as one from Martinique, it is not worth a waste high quality rum. The cocktail is all about lightness and aromas. Cuban, Barbadian, Haitian, or Trinidadian rums are perfect. Avoid dark rums like Jamaicans or Demerara.
Variant of Rum Cooler
Like any well-known cocktail, the Rum cooler over the years it has known several variations, which have contributed to increasing the fame of this rum cocktail. They range from Virgin Cooler, without rum, but with the addition of ginger puree, to Passoa Cooler, created with the use of Passoã, a liqueur made in France with passion fruit, which softens the tones. Many combinations have been tried with sweet fruit that still tend to make the Rum cooler in our opinion cloying and far from the perfect balance that made this rum cocktail a great success.
Where to buy Rum