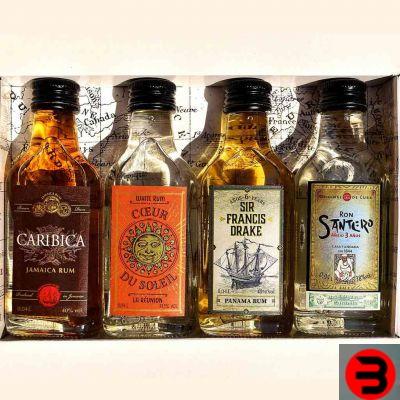 Rum brands
Which brands of rum to choose? The choice is not easy, but fortunately there are thousands of rum brands more or less famous, which come from more than 70 producing countries mostly concentrated in the Caribbean. The methodologies used by this large number of rum brands can differ greatly, giving life to rums with different gradation, color, intensity, sweetness. Here we propose you the best brands of rum commercial, easily available on the market, divided into brands of white rum and brands of dark rum.
In addition, we have selected the best brands of Cuban rum that is, the brands of rum from the most famous country in the world for this distillate. The fundamental choice for those who choose a brand of rum is that of its use: brands of rum are almost always used for cocktails white rum, for tasting alone or with ice, usually brands of dark rum. To find a country in which famous brands of white rum are produced, but also of dark rum, one must turn to Cuba and its most famous rum brands such as Havana Club e Bacardi.
White rum brands
The best brands of white rum for cocktails are found in Cuba, the country where the most famous cocktails in the world of rum were born such as Mojito and Daiquiri. The invention of aged white rum is due to the Bacardi brand, which to make its rum unique decided to filter it with charcoal. Bacardi also decided to make it with a softer flavor just to be used in cocktails. The most famous white rum of this famous brand is Bacardi Carta Blanca, as well as being the best known in the world of cocktails.
Another white rum, of superior quality, belongs to the Bacardi brand: it is the Bacardi Heritage direct heir to the first white rum produced by the Bacardi brand. It has an alcohol content of 44,5 ° and compared to Carta Blanca it is more intense and rich in floral and fruity aromas while keeping its soft notes. Of course, speaking of white rum brands from Cuba, one cannot fail to mention the 3 year old Havana Club, one of the most used in the world of mixology. For other famous brands of white rum outside of Cuba you can definitely turn to rum del venezuela with very famous rum brands such as Pampero and Diplomatico.
The Pampero brand produces Pampero Rum Blanco aged for six months in oak barrels which expresses sweet and honeyed aromas on the nose and dry and dry on the palate. As for Diplomatico, another of the brands that have written the history of rum, we recommend the Diplomatico Planas which is aged in wooden barrels for even six years. All brands of white rum from these Spanish-speaking countries and origin are aged in wooden barrels and then bleached with charcoal, as opposed to rum from Jamaica and agricultural ones. In fact, white rums from Jamaica are bottled without aging and therefore are transparent, while agricultural rum brands refer to rums aged in steel barrels that do not give color to the distillate.
Dark rum brands
Choose between brands of dark rum it means having even more opportunities than those looking for brands of white or light rum. In fact, the natural color of rum after its aging is dark and therefore most of the brands that produce aged rum have among their proposals at least one dark rum, with shades that can vary from amber to mahogany. There are brands of dark rum that are known for their history, method of distillation, type of aging. As for dark rum brands that have made the history of this distillate, we cannot fail to mention famous rum brands such as Diplomatic, Zacapa, Barcelo', Matusalem .
These are brands of dark rum founded in various Spanish colonies by entrepreneurs from the Iberian Peninsula, who imported the methodologies used for Jerez sherry, such as Solera method and the continuous multi-column distillation, typical of light rums. For brands of dark rum that use distillation methods that create richer rums on the palate, you should instead turn to rums from Jamaica and those of the English school, or rums of French origin such as agricultural rums. Among the most famous dark rum brands in Jamaica we can certainly point out the one that most embodies its tradition, that is rum Hampden which in more than 250 years of history has kept its production methods unchanged.
Another well-known English school brand is Eldorado heir to the long history of Guyana rum, one of the first in the world to be produced. Also of English school, but coming from Trinidad and Tobago, we find the most coveted rum brand in the world: it is the rum Caroni, produced by a distillery that now belongs to the history of rum, but unfortunately definitively closed. The scarcity of the remaining bottles made it probably the most expensive rum brand in the world. If we want to choose instead a brand of dark rum of the French school, the most famous among the agricultural rums, we can choose the rum J. Bally, known to the world for introducing the concept of rum aging.
Brands of dark rum can also be divided according torum aging. There are various rum disciplinary in the world that divide rums by age. They range from the regulations that regulate only the minimum age to define an aged rum, such as those of Venezuela and Guatemala, for example, to those who precisely define the ages for the different types of rum such as that of AOC rum from Martinique. Rum of the most disparate origins agree on a single term and it is on the definition of rum XO that is rum aged more than six years. Among the many brands that produce XO rum, the best known brand is certainly the Zacapa rum of Guatemalan origin, which offers its excellent Zacapa Rum Centenario XO Solera fruit of the blending of different vintages of rum aged in oak barrels previously used to host Cognac.
Marche rum Cuban
The brands of Cuban rum most famous are considered Havana Club and Bacardi. In reality the latter is a brand that was originally Cuban, but from 1960 onwards (after Fidel Castro's revolution) it moved its headquarters and production to Puerto Rico in Mexico and the Bahamas. Another famous Cuban rum brand suffered the same fate, like Matusalem, which after the revolution moved its headquarters to the Dominican Republic. Havana club, along with a few other survivors after the reorganization of the Cuban rum brands wanted by the communist regime, is the only true heir to the Cuban school of rum.
Currently Cuba Ron Sa, that is the company appointed by the Cuban government for the management of brands of Cuban rum has kept only five brands: together with Havana Club the Cuban rum brands still existing are Rum Sao Can, Perla Del Norte, Rum Santiago De Cuba Rum, Rum Cubai. There are also other Cuban rum brands such as Legendario, which despite being produced in Cuba are bottled and marketed in Spain.
Famous rum brands
In this article we wanted to mention only famous rum brands, easily available on the market, with the exception of Caroni rum, which is rare and difficult to find on the market. However, it is about brands of rum which despite being famous are synonymous with quality. We summarize them below with an indication of the origin without the will to make a ranking, also because they are often famous brands of rum that are not comparable to each other for cost, method and school of distillation and aging.
Havana Club (Cuba)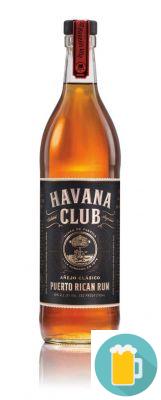 Bacardi (Cuba - Puerto Rico)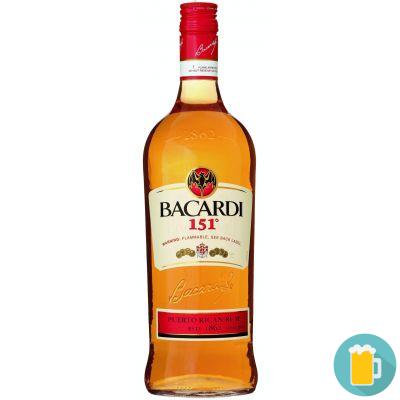 Diplomatic Rum (Venezuela)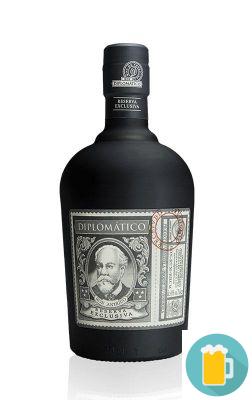 Rum Zacapa (Guatemala)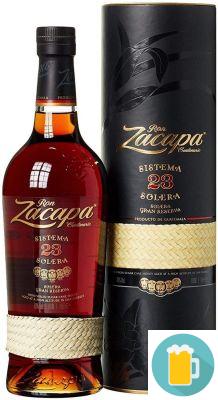 Rum Barcelo '(Dominican Republic)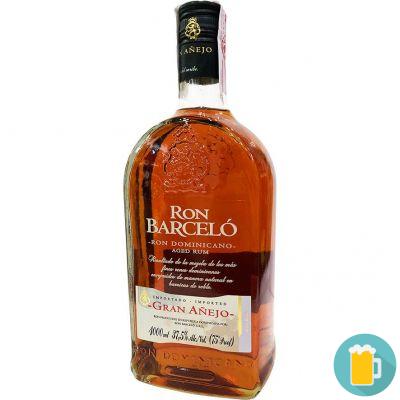 Matusalem Rum (Cuba - Repubblica Dominicana)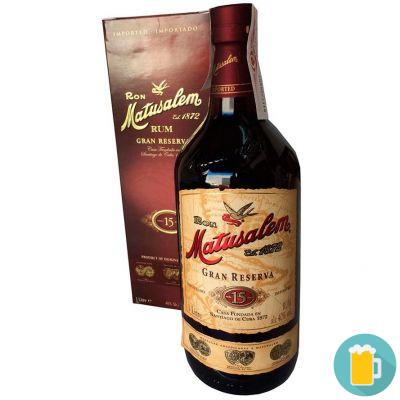 Rum Hampden (Jamaica)

Rum El Dorado (Guyana)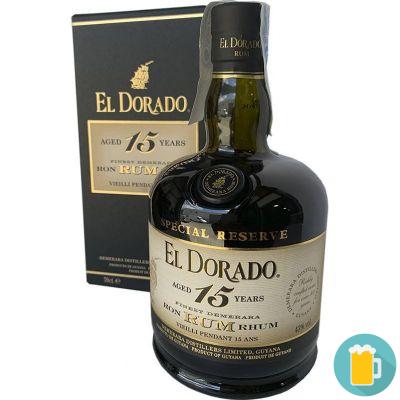 Rum Caroni (Trinidad & Tobago)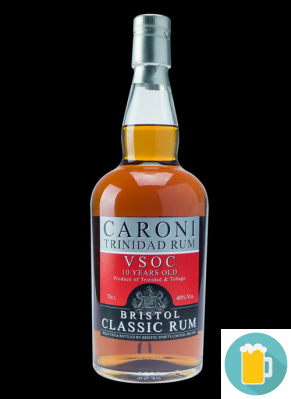 Rum J. Bally (Martinica)