Information about the Carlsberg
The Group Carlsberg is a Danish brewing company founded in 1847 by JC Jacobsen and based in Copenhagen. Since Jakobson's death in 1887, the company's majority shareholder has been the Foundation Carlsberg .
At ForBeerLovers we want to give you all the information about Carlsberg you need to know about the history of this brand and why it is one of the most popular and consumed globally.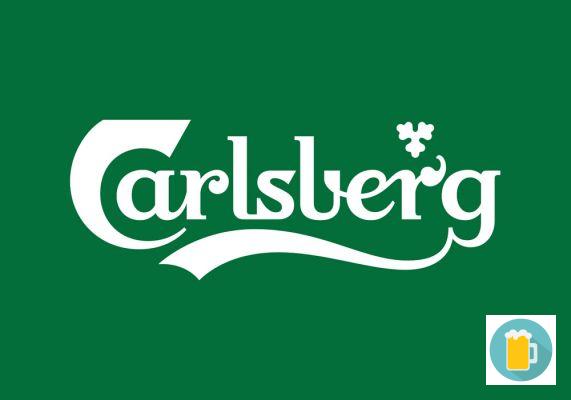 Brand Features
Type: Lager
Graduation: 5.0% alc.
Price: From 1,25 euro/unit
Brand Ingredients
Carlsberg is presented as a quality brand and, therefore, it is made with natural ingredients such as
Nutritional information
If you would like to find out more about the company's nutritional contribution Carlsberg , here is a list of the most important values:
Energy: 134 kJ / 32 kcal (per 100 ml)
Fat 0 g
Carbohydrates 2 g
Of which sugars < 0 g
Protein 0,30 g
Salt < 0.0 g
History of beer Carlsberg
Carlsberg was founded by JC Jacobsen, a philanthropist and art collector. He brewed the first beer Carlsberg on November 10, 1847 and export began in 1868. Some of the original company logos include an elephant and swastika. The use of the latter symbol ceased in the 1930s due to its association with the political party in Germany.
Jacobsen created the Laboratory Carlsberg in 1875, which worked on scientific problems related to brewing. He succeeded in isolating the yeast species used to make the pale golden beer, saccharomyces Carlsberg ensis.
The first foreign license for beer production was given to Photiades Brewery. In 1966 the bottles and beer of the brand were brewed for the first time outside Denmark by Photiades Brewery in Cyprus. In 1968 the first brewery Carlsberg outside Denmark was built in Blantyre, Malawi in 1968.
In 2008 the Carlsberg Group and Heineken International bought Scottish & Newcastle, the UK's largest brewer.7
In November 2014, he Carlsberg agreed to take over the third largest brewery in Greece, the Olympic Brewery.