Information about Emdbrau beer
Emdbrau is a premium lager, originally from Germany.
In ForBeerLovers we want to discover all the information about the Emdbrau so you can know better the history of this brand and why it is one of the most popular and consumed globally.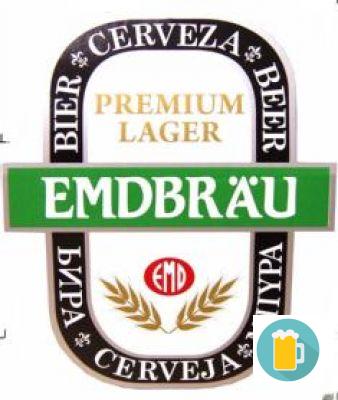 Brand Features
Type: Lager
Graduation: 4.5%.
Brand Ingredients
Emdbrau is presented as a quality brand and, therefore, it is made with natural ingredients such as
Water
Barley malt
Corn
Hops
Nutritional information
If you want to know the nutritional contribution of the Emdbrau, here is a list of the most important values:
Energy: 150kcal (per 500ml)
Fat 0 g
Carbohydrates 19 g
Of which sugars < 0, g
Protein ? g
Salt < 0.0 g
History of Emdbrau beer
Emdbräu Premium Lager is one of the brands of beer produced by the German company "Brauerei Nemo Namenlos" which brews beer for Carrefour or Lidl among other supermarkets. This company is located in Baden-Würtenberg, Germany. It exports the prototype of industrial lager at a low price to all of Europe, and acts largely as a server of private label beer to large and medium sized supermarket chains.