Beer information Chouffe
Chouffe is a special Belgian beer, high fermentation and second fermentation in the bottle, with a golden blond color, powerful and strong.
In ForBeerLovers we want to give you all the information about Chouffe so you can know better the history of this brand and why it is one of the most popular and consumed worldwide.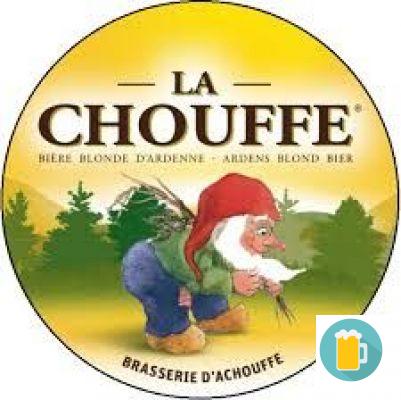 Brand Features

Type: Strong Ale
Graduation: 8%.
Price: From 1,99 ? per unit
Brand Ingredients
Chouffe is identified as a traditional and artisan beer that is brewed with the following 100% natural ingredients:
water
hops
barley malt
yeast&nbsp
Nutritional information
If you want to know the nutritional contribution of Chouffe , here is a list with the most important values:
Energy: 233 kJ / 49 kcal (by 100 ml)
Fats 0,223 g
Carbohydrates 4,16 g
Of which sugars < 0 g
Protein 0,47 g
Salt < 0.00 g
History of beer Chouffe
The history of this beer begins in the 70s when Pierre Gobron and Chris Bauweraerts decided to create their own beer.
With a low budget they managed to brew their first batch in August 1982. From that moment on, the beer started to be known and to be produced on a large scale.
A few years later, they founded the Brasserie d'A Chouffe adopting the red hat gnome as their emblem. They started to expand in their neighbouring countries, such as the Netherlands, and later on they did so at an international level, reaching more than 40 countries.