At ForBeerLovers we want to help you discover all the information about ForBeerLovers Corona so you can learn more about its history and why it is one of the most popular and consumed globally.

Information on the Corona
Corona is a very popular Mexican beer brand worldwide, produced by Grupo Modelo, which in turn is part of the Belgian multinational AB Inbev. The beer Corona is a worldwide known brand, distributed through more than 159 countries in the five continents.
In ForBeerLovers we want to help you discover all the information about the company Corona so you can know more about its history and why it is one of the most popular and consumed globally.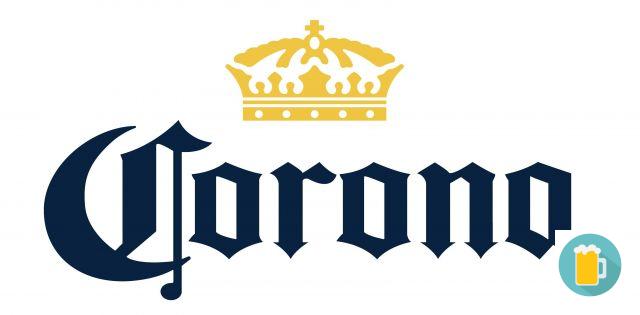 Brand Features
Type: Pilsener beer
Graduation: 4.5%% alc. Vol.
Price: From 0,80 ? per unit
Brand Ingredients
Corona is presented as a very global and international brand and its ingredients are imported from many different countries:
Rice and/or corn
Hops
Yeast
Ascorbic acid (as an antioxidant)
Propylene glycol alginate (as a stabilizer)
These elements are the basis of all its beers (whatever the variety). The only thing that changes from one beer to another is the quantity and variety. They are very peculiar ingredients, and make this beer have a unique and very characteristic taste.
Nutritional information
If you want to know the nutritional contribution of beer Corona , here is a list of the most important values:
Energy: 619 kJ / 148 kcal (per 355 ml)
Fats 0 g
Carbohydrates 14,00 g
Of which sugars
Protein 1 g
Salt

History of beer Corona
Let's take a brief look at the history of the brand so Corona that you can discover the origin of this internationally outstanding beer
In 1926, the first brand produced in the new brewery's facilities was Modelo beer. A month later, beer Corona was born.
The brewery began producing beer Corona in its "quarter" bottle presentation and it was at this time that the idea was to replace the now traditional transparent bottle with a brown bottle
It is said that the beer Corona 's logo and name would be inspired by the one Corona that adorns the Cathedral of Our Lady of Guadalupe in the city of Puerto Vallarta.
For the production of its beer, Modelo used Bohemian and Saaz hops, while the malts were imported from Germany and the USA.
Types of Branded Beers
Within the brand Corona , we find different ranges of beers that are adapted to a wider public. Next we discover the different types of beers Corona that are currently on the market.
Corona Extra Beer
This beer is the brand's best seller and the classic. It is made with the traditional elements of the brand and has an alcohol content of 4.5%.
Corona Light Beer
Corona Light is the first American Lite type beer produced by Grupo Modelo. Corona Light was first produced in Mexico in 2007. It contains approximately 30% fewer calories than Corona Extra and 3.9º of alcohol content.
Corona Non-Alcoholic Beer
As part of its responsible consumption initiative, the Grupo Modelo brewery launched Corona Zero in 2016. The company is confident that consumption of low- or nonalcoholic beer will also increase and by 2018 will represent 12% of its total catalogue. The goal is to reach 20% by 2025 on a global scale.