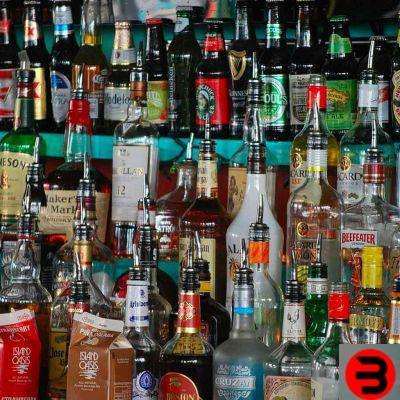 The best rum bars in the world
In recent years it has been having ever greater success and a gradual rebirth of rum. This drink is in fact used by many cocktails present all over the world.
In order to be able to taste the best rums, today we can go to the rum bar which are found in the largest cities on the planet. The most famous rum bars in the world they are located in: London, Havana and Milan. In London, you can taste the highest quality rum at a venue called the Trailer Happiness. This is a very intimate bar located right in the west of London where the truly eccentric décor manages to highlight the entire structure and differentiate it from the other premises.
The best cocktails served are above all the classic ones with a touch of Tiki but it is also possible to enjoy tastier and more innovative drinks such as the Supersonic Tiki Tonic. The place best stocked with rum, however, is Rum and sugar, located off the trails of Canary Wharf. The bar boasts indeed over two hundred types of rum and a special selection of cocktails among which the Dark and Stormy and the Daiquiri Hemingway.
Drinking rum in the best rum bars in the world
All true lovers of cocktails and especially rum cannot fail to take into consideration the city of Havana, which since the beginning of the last century has been considered one of the best-stocked metropolises with drinks. It is no coincidence that the most famous and iconic cocktails of today have been created in Cuba such as Cuba Libre, Mojito and Daiquiri.
I migliori rum bar they are located right in the center of the city and in particular there is El Floridita, one of the oldest, founded almost two hundred years ago. This is where the frozen Daiquiri was born, considered one of the freshest cocktails in the world. Also in Havana, another meeting point where special alcoholic drinks are served is La Bodeguita del Medio, which is the place where the Mojito was born.
The best rum bar in the world in Italy
I migliori rum bar however, they are not only found abroad but it is also possible to find them in the Bel Paese, in the big cities. Milan is in fact considered one of the most popular metropolis as regards the wide world of cocktails. Among the first bars it is impossible not to mention Nottingham Forest, inserted among the fifty best clubs in the world. Nottingham Forest is considered a real experimental laboratory where the creative genius Dario Comini manages to amaze every day with his fantastic and original creations.