Information about Stella Artois beer
Stella Artois can be considered the best known and most sold Belgian beer worldwide. This lager inspired by the Pilsner style
At ForBeerLovers we want to give you all the information about Stella Artois so that you can learn more about the history of this brand and why it is one of the most popular and consumed globally.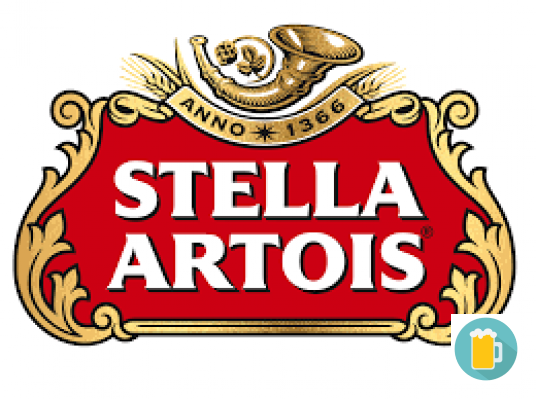 Brand Features
Type: Pilsner
Graduation: 5%.
Price: From 1,05 ? per unit
Brand Ingredients
Stella Artois is identified as a traditional and handmade beer and that is why it is brewed with 100% natural ingredients. To achieve this objective, it is brewed with the following ingredients:
water
hops
barley malt
corn
Nutritional information
If you want to know the nutritional contribution of Stella Artois, here is a list of the most important values:
Energy: 188 kj / 45 kcal (per 100ml)
Fats 0 g
Carbohydrates 3 g
Of which sugars < 0 g
Protein 1,20 g
Salt < 0.00 g
History of Stella Artois beer
Stella Artois was born in 1366 in Leuven, Belgium. Years later, in 1708, the brand was already better known. In that year Sebastian Artois was the beer maker of Den Horen, who gave his name to the brewery in 1717.
Stella Artois was launched in 1926 as a seasonal beer, especially for the Christmas market. The brand was so successful that after the Second World War it was marketed in all seasons.
In 1930 the first Stella Artois beer was exported to the European market. The brand grew and became more international, and in 2006 the total production volume was over 10 million hectolitres per year.