At ForBeerLovers we want to give you all the information aboutQuilmes so that you can learn moreabout the history of this brand and why it is one of the most popular and consumed globally.

Information about Quilmes beer
Quilmes is an Argentinean beer with Argentinean ingredients. The brewery was founded by Otto Bemberg in the city of Quilmes, Argentina in 1888 and on May 31, 1890 it was launched to the public.
In ForBeerLovers we want to discover all the information about Quilmes soyou can better recognizethe history of this brand and why it is one of the most popular and consumed globally.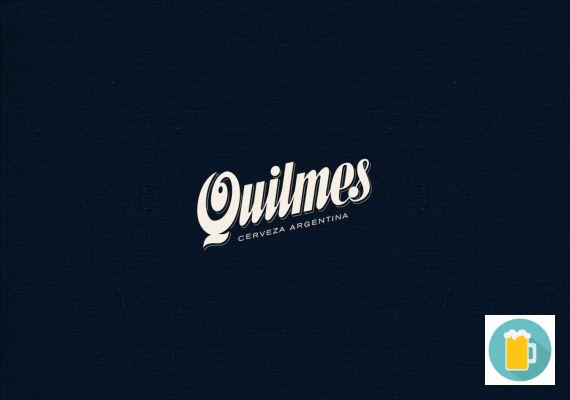 Brand Features
Type: Lager
Graduation: 4.8%.
Price: From 1,08 ? per unit
Brand Ingredients
Quilmes is identified as a traditional and artisanal beer and that is why it is brewed with 100% natural ingredients. To achieve this objective, it is brewed with the following ingredients:
water
Patagonian hops
barley malt in Tres Arroyos
corn from Northeast Argentina
Yeast
Nutritional information
If you want to know the nutritional contribution of Quilmes, here is a list with the most important values:
Energy: 36 kcal (per 100ml)
Fats 0,409 g
Carbohydrates 5,81 g
Of which sugars < 0 g
Protein 1,54 g
Salt < 0.00 g
History of Quilmes beer
Quilmes is a well-known and acclaimed brand of Argentinean beer in the country. It was created in 1888 by Otto Bemberg in Argentina.
The brand name is due to the fact that it was created in the city of Quilmes. Although it was created in 1888, it was not released to the market until October 1890.
Currently Quilmes represents 80% of the beer market in Argentina and belongs to Ab Inbev, a great brewer.
Types of Branded Beers
Within the Quilmes brand, we find different ranges of beers that are adapted to a wider public. Below you will find the different types of Quilmes that are currently on the market.
Classic
It is a typical transparent and golden lager beer with a good level of foam and flavor.
Bock
It has a robust body and a caramel flavour. Its intense bitterness is due to the great amount of hops, as well as its dark color comes from the 3 varieties of malt with which it is elaborated.
Stout
Black beer of dark brown color, with body and creamy foam. It has an intense roasted aroma and a slight bitterness on the palate that is compensated by the sweet taste of its chocolate and coffee notes, coming from the fire that burns the malt to roast it.
Zero Alcohol
Refreshing, light, alcohol-free lager. Through a cold fermentation process, the same characteristics of the Quilmes Classic are obtained but without alcohol. Achieving an equally rich beer with half the calories
Lager Network
Medium-bodied, copper-colored and caramel-colored beer. Its characteristics are due to the process of caramelization of the malts with which it is elaborated.