Beer information Rosa Blanca
Rosa Blanca is a Hoppy Lager: a low-fermentation beer (lager) with a characteristic hopping touch
At ForBeerLovers we want to give you all the information about Rosa Blanca so that you can learn more about the history of this brand and why it is one of the most popular and consumed globally.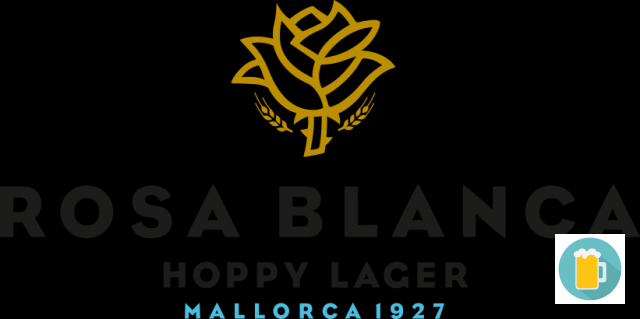 Brand Features
Type: Hoppy Lager
Graduation: 4.8%.
Brand Ingredients
Rosa Blanca is identified as a traditional and artisan beer that is brewed with the following 100% natural ingredients:
water
2 types of hops
barley malt
corn
rice
Nutritional information
If you want to know the nutritional contribution of Rosa Blanca , here is a list with the most important values:
Energy: 178 kj / 42 kcal (per 100ml)
Fats 0,079 g
Carbohydrates 4,37 g
Of which sugars < 0 g
Protein 0.287 g
Salt < 0.00 g
History of beer Rosa Blanca
The beer Rosa Blanca has its beginnings in the year 1851, when Bartomeu Roca founded the distillery La Rosa Blanca in Palma de Mallorca, Spain. Later, in 1890, the brewing of this beer began in the Arrabal de Santa Catalina.
However, it was not until 1927 that this brand began to be marketed. That same year it was decided to incorporate the rose as a logo on the labels. Later, this brewery was absorbed by the Damm group, which now wants to re-launch Rosa Blanca .