Beer information Cristal
La Cerveza Cristal is a brand of beer produced by the Unión de Cervecerías Peruanas Backus and Johnston in Peru.
In ForBeerLovers we want to discover you all the information about the beer Cristal so you can know better the history of this brand and why it is one of the most popular and consumed globally.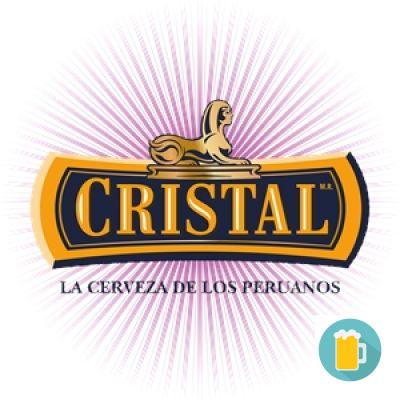 Brand Features
Type: Pilsen
Graduation: 5%.
Brand Ingredients
Beer Cristal is identified as a traditional and artisan beer that is made with the following 100% natural ingredients:
Nutritional information
If you want to know the nutritional contribution of beer Cristal , here is a list with the most important values:
Energy: 41 kcal (per 100cc)
Fats 0,079 g
Carbohydrates 3 g
Of which sugars < 0 g
Protein 1 g
Salt < 0.00 g
History of beer Cristal
Cristal was born in 1879 and was created by two American entrepreneurs, Jacobo Backus and Howard Johnston. They joined forces to create the Fábrica Sudamericana de Hielo, which today is the Unión de Cervecerías Peruanas Backus y Johnston SAA.
Until 1922, the company commercialized different brands of beer. From that year on, it was decided to launch the famous and well-known lager "La Rubia" Cristal .