Information on beer Inedit
Inedit is a wheat beer or white beer is of the Witbier style, originating in Belgium and is characterized by being made with unmalted wheat.
At ForBeerLovers we want to give you all the informatio Inedit n you need to know more about the history of this brand and why it is one of the most popular in our country.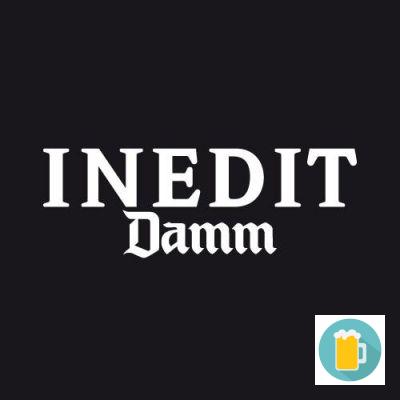 Brand Features
Type: Witbier
Graduation: 4,8% alc. Vol.
Price: From 1,05 euro/unit
Brand Ingredients
Inedit is presented as a quality brand and is therefore produced in a natural way. Unlike other beers of the Damm brand, this beer is brewed by mixing two types of beer: wheat beer with barley malt beer.
Nutritional information
If you want to know the nutritional contribution of the Inedit , here we leave you a list with the most outstanding values:
Energy: 43 kcal (per 100 ml)
Fats 0 g
Carbohydrates 3,6 g
Of which sugars < 0,5g
Protein 0 g
Salt < 0,00 g
History of Inedit
Inedit was born in 2008 by the brewmasters of Damm, Ferran Adrià and the team of sommeliers of elBulli. It has been specially designed to accompany, with the utmost respect, the new gastronomy, full of contrasts and aromatic nuances.