Information about Affligem beer
Affligem is a brand of beer that has been part of the Alken-Maes group since 2010. The name comes from the Benedictine abbey of Affligem founded in 1062
At ForBeerLovers we want to give you all the information about the Affligem so that you can learn more about the history of this brand and why it is one of the most popular and consumed globally.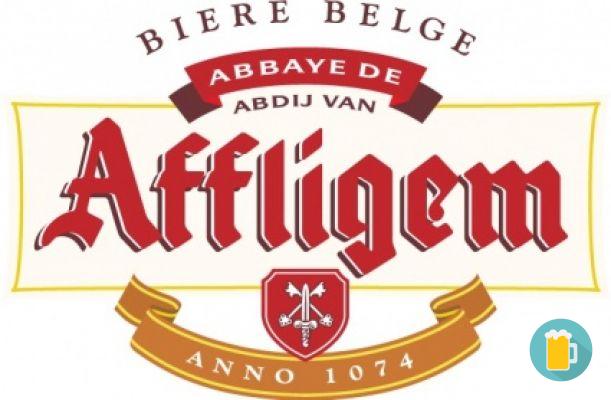 Brand Features
Type: Ale
Graduation: 6%
Price: 1,70 ? per unit
Brand Ingredients
Affligem is made with 100% natural ingredients, and that makes it different. That's why it's made with the following ingredients:
water
hops
spices
Barley malt
fructose syrup
Nutritional information
If you want to know the nutritional contribution of Affligem, here is a list of the most important values:
Energy: 306kcal (per 100 gr)
Fat 28 g
Carbohydrates 3 g
Of which sugars < 0 g
Protein 10 g
Salt < 0.00 g
History of Affligem beer
Affligem is a brand of beer that has been part of the Alken-Maes group since 2010 (currently owned by the Dutch group Heineken). The name, as mentioned above, comes from the abbey of Affligem. This town is located in the province of Flemish Brabant, about twenty kilometres from Brussels. Affligem brand beers were never brewed in the original abbey, as that was destroyed. Because of this, the monks granted a licence to the De Smedt brewery, which became the current Affligem brewery located in Opwijk in the province of Flemish Brabant.
Types of branded beer
Within the Affligem brand we find different ranges of beers that are adapted to a wider public. Below you will find the different types that Affligem currently has on the market.
Affligem Blond beer with 6,7 % alcohol.
Affligem Dubbel is a toasted beer with 6,8 % alcohol.
Affligem Tripel blonde beer with 9.0% alcohol (repeatedly voted the best Belgian triple beer in the world).
Affligem Patersvat is an autumn blonde beer with 6.8% alcohol.
Affligem Christmas also called Affligem Noël is a seasonal toast beer with 9 % alcohol.
Affligem 950 Cuvée blonde beer with 6,8 % alcohol It has been produced since May 2012 to commemorate the 950th anniversary of the foundation of the Affligem Abbey.