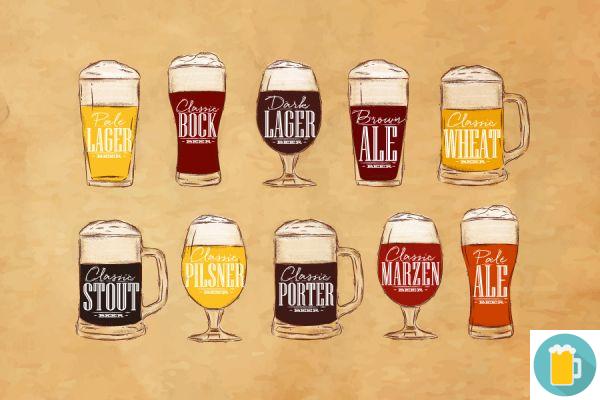 All the information about Blonde beer

The term lager does not define any specific style of beer, but refers to all those beers that are made using light or pale malts.

At ForBeerLovers we're going to tell you everything you need to know about Blonde Beer, one of the best known and most widely consumed types of beer in the world.
Characteristics of Blonde Beer
The Blonde beer is a type of beer that has a more yellow or blonde color than the rest of the beers.
Below we explain some of the main characteristics ofthe Blonde beer:
Appearance
They are usually golden beers with a crystalline appearance and a dense and abundant foam
Aroma
Subtlehop flavours
Graduation
They usually have an alcoholic content of about 5 degrees

Taste

Its flavor is very marked thanks to its malts. These give it a sweet and fruity taste.
Ingredients of Blonde Beer
In order to make this beer we will basically need these ingredients:
Malts
Chateau Pilsen 2RS 25-30 kg
Chateau Pale Ale 1,5 kg
Hops
Yeast
How it is made
Do you want to make blonde beer at home? You should know that, by following the all-grain method, you can make a high-quality beer yourself. To do so, follow these steps:
Maceration: Add the malts and wheat to 17.5 liters of water and macerate for one hour at 65 ºC. You will obtain the sweet must macerated from the malts.
Filtration: Separate the must from the spent grain with water at 76oC
Boil: Duration: 1 hour. After 15 minutes add the Saaz. After 55 minutes add the Hersbrucker. Remove the cloudy
Fermentation: at 25 - 28oC
Maturation: 2 days at 12oC, then for 2 weeks at 0-1oC
Here's a video of how to brew Blonde beer at home:
Types of lager
Nowadays, there are different types of blond beer depending on the practice thatis carried out during its production. Here are the most common
Pale Lager
Lager is possibly the most common brewing style in the world. However, they do not always have to be blonde, but can also be more toasted or black
Pilsner
It is almost identical in appearance to a normal pallet lager and differs basically in the ingredients used in its preparation.
Pale Ale

This is a high-fermentation lager or ale-style beer. These beers are basically characterized by the use of pale malts, originally dried with coke
Golden Ale
Golden ale is a brewing style practically identical to blonde ale. They are so similar that they can be considered as the same variety of high-fermentation beer. They are usually of British or American origin.
Belgian Blonde Ale
Blond beers of high fermentation of Belgian origin.