All the information about beer with Tequila
Beer with Tequila is a beer with a Tequila aroma that has been very successful in recent years, especially among young people.
At ForBeerLovers we will discover everything you need to know about beer with Tequila, one of the most popular and widely consumed types of beer in the world.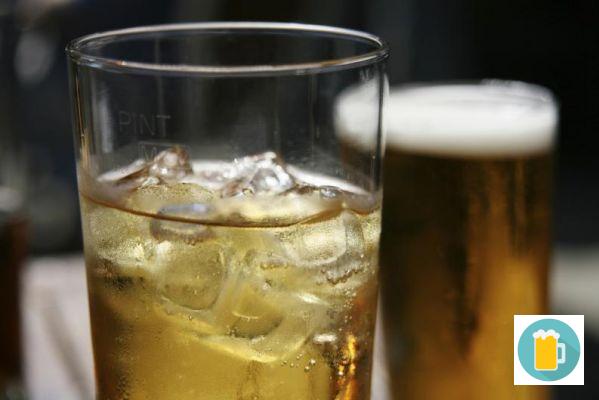 Characteristics of Tequila Beer
Beer with Tequila is a type of beer that has a lighter color than the rest of the beers.
Some of the characteristics of beer with Tequila are the following:
Aroma
Beeraroma with a sweet touch of Tequila
Graduation
It usually has a graduation rate of around 6%.
Taste
It is a drink with a clear taste of beer but with a slight touch of Tequila and aromas.
Ingredients of beer with Tequila
In order to make this beer we will basically need these ingredients:
1 Beer: choose your favorite brand, possibly a clara or radler to give it a fresher and sweeter touch.
45 ml of lemon juice
1 lemon, we'll use the peel
15 ml of Tequila: The brand that you want most from tequila.
How it is made
Do you want to make beer with Tequila at home? You should know that, by following these simple steps, you can make a great quality beer yourself.
Pour the tequila or agave liquor into a tall glass.
Add the lemon juice and the peel.
Add the beer and mix lightly.
Decorate with more lime zest and a sprig of mint.
History of Beer with Tequila
The history of this drink was born in Granada at the beginning of the 90s. That year a bar called "el submarino" came to town. In that bar they started to serve beer with Tequila, which enchanted their clients and became famous for its differentiation.
The drink was named after the bar. The Yellow Submarine is a cocktail in which the tequila goes in a shot glass that you place inside a tall glass.. We turn it, so that the tequila shot is upside down. Then we fill the glass with beer.

The best brand of beer with Tequila

We conclude this article by talking about the most famous brands of beer with Tequila. There is a huge variety of brands that offer this beer, but we are going to talk to you about the best known ones:
Desperados: Desperados is a tequila-flavored beer with a strength of 5.9. The brand has been growing and is now one of the most sold internationally.
Salitos: Salitos Tequila is a premium beer, with a summer spirit, with aromas from Mexico... It is a great beer for hotter days thanks to its fresh touch and its palate with a hint of tequila.