Information about La Cibeles beer
The beer was La Cibeles born in July 2010, as a result of an idea of a group of entrepreneurs. They all loved beer, as well as the business world.
At ForBeerLovers we want to give you all the information about  La Cibeles so that you can learn more about the history of this brand and why it is one of the most popular and consumed globally.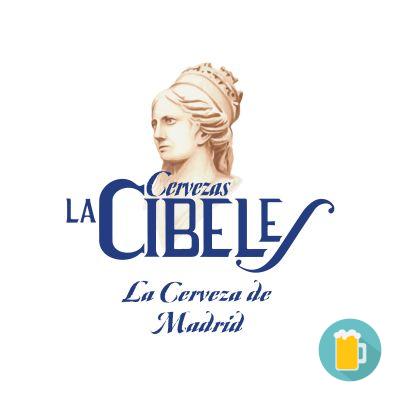 Brand Features
Type: Pilsen
Alcohol content: 4.9% vol.
Price: from 2 ? bottle
Brand Ingredients
The beer La Cibeles is presented as a quality brand within reach of anyone and natural, so it is made with the following ingredients:
Barley malt
Yeast
Hops
Water
History
The idea of Beers La Cibeles arose from an interest in returning to the things that had traditionally built David Castro's childhood.
In this way, David Castro, began to make traditional Segovian pastries. Then he continued with the preparation of chorizos, salchichones, loins, pâtés and other things.
A few years later, David switched to making homemade beer.
This goes back to 1997 and during all these years they have been perfecting the methods of elaboration, increasing the production due to the existing demand in the family.
During these last years, Cervezas La Cibeles , has counted with the help of the master brewer Boris de Mesones, the only Spanish judge of the World Beer Cup
Awards
During the different years of the history of beer La Cibeles , it was not difficult for them to climb to the top. That's why, with a lot of effort, they managed to win the following awards:
CIBELES TRIGO, won the bronze medal in the Japan competition held in Yokohama (2014).
La Cibeles STOUT in the same competition won a SILVER medal.
La Cibeles UVA, was GOLD at the same meeting, but in 2015.
Types of Branded Beers
Within the brand La Cibeles , we find different ranges of beers that are adapted to a wider public. Below we discover the different types that are La Cibeles currently on the market.
La Cibeles Blonde
Very light and refreshing blonde beer with a certain aroma of floral hops and a slight citrus aftertaste. It has an alcoholic graduation of 4.5%
La Cibeles Wheat
La Cibeles Wheat is a light craft beer like Belgian Wit, but creamy and tasty like German Weizen. It contains an alcohol content of 4.5% vol.
La Cibeles IPA Dry Hopping
IPA La Cibeles style beer with a dry hopping that gives it citrus and ripe fruit aromas with a marked bitterness. It has an alcoholic content of 5.1%.
Imperial IPA
With 75 IBUS and more than 5 kilos of La Cibeles aromatic hops, the Imperial IPA can be defined as the queen of aromas. It has an alcohol content of 7%.
David's Ale
David's Ale is the beer of master David Castro. Light Scotch Ale style, it is an explosion of caramel and toffee aromas. It has an alcohol content of 6%.
Chestnut
Chestnut is a La Cibeles chestnut-free beer! Brown ale style, it is intense and dark amber in colour. Its alcohol content is 4.5%.
Strong Ale
Strong Ale La Cibeles is an explosive combination of flavors. Its almost 10 degrees are perfectly integrated into the beer.
Old Madrid
Viejo Madrid is a tribute to La Cibeles the old beers that were made in Madrid over 100 years ago. It contains an alcoholic content of 5%.
Brunette
La Morena is a high-fermentation, dark beer but at the same time with little body and a light taste of coffee, cocoa and toast. It has an alcohol content of 5%.
Barley Wine
(Barley wine) of high intensity. Large quantities of malt in universes of ripe fruits, nuts and sweet flavors. Contains an alcohol content of 9% ABV.