Information about Cerdos Voladores beer
Cerdos Voladores (Flying Pigs) is an artisanal beer with remarkable hops and belongs to the Barcelona Beer Company.
At ForBeerLovers we want to give you all the information about the Flying Pigs so that you can learn more about the history of this brand and why it is one of the most popular in our country.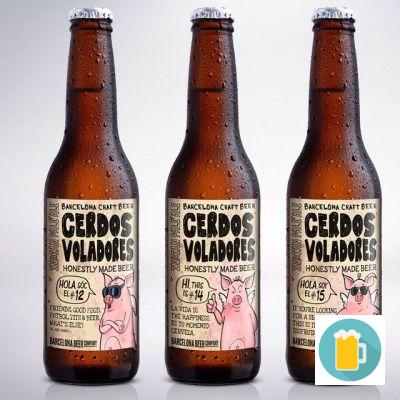 Brand Features
Type: IPA
Graduation: 6% alc. Vol.
Price: 1.80 unit
Brand Ingredients
Flying Pigs is presented as a quality brand and is therefore made naturally with the following ingredients:
Pale Ale Malt
Carahell Malt
Crystal Malt
Centennial Hops
Yellow Hops
Montseny Water
History of the Barcelona Beer Company
Barcelona Beer Company is a beer company that has recently emerged in Barcelona. It was formed by three partners who had no connection with the catering industry but who wanted to make their dream come true (to create a quality craft beer factory in Barcelona).