Information about the Tropical
In the Canary Islands there is a brand of beer that is successful in the province of Las Palmas: Tropical . This beer is now 95 years old and is part of Compañía Cervecera de Canarias (CCC), owner of Dorada, the most consumed brand in Santa Cruz de Tenerife.
At ForBeerLovers we want to give you all the informatio Tropical n you need to know more about the history of this brand and why it is one of the most popular and consumed globally.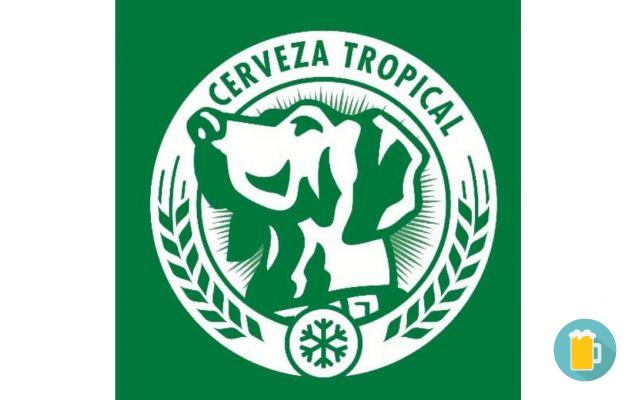 Brand Features
Type: Pilsner
Graduation: 4.7% alc. Vol.
Price: From 0,75 euro/unit
Brand Ingredients
Tropical is presented as a quality brand and, therefore, it is made with natural ingredients such as
Nutritional information
If you want to know the nutritional contribution of the Heineken, here is a list with the most outstanding values:
Energy: 39kcal (100ml)
Fat 3 g
Carbohydrates 3 g
Of which sugars < 0 g
Protein 3 g
Salt < 0.0 g
History of the Tropical
In 1924 Cástor Gómez Navarro founded the brewing company La Tropical , in Las Palmas de Gran Canaria, but the beginning of the war drove it into bankruptcy, being acquired by a group of businessmen who created the Sociedad Industrial Canaria. The production of this new society went beyond beer, as it was also dedicated to other sectors such as coffee, chocolate and even fishing.
In 1960 the Barranco Seco factory was opened in Las Palmas de Gran Canaria. This marked the beginning of the company's expansion, becoming the main beer producer in the Canary Islands and one of the largest companies in the region. Its trade name was Tropical which continues to be marketed.
Types of Branded Beers
Within the brand Tropical , we find two ranges of beers that are adapted to a wider public. Below we discover the different types that are Tropical currently on the market.
Beer Tropical
It's one of the best-selling beers in the Canary Islands, Pilsener type. It has a pale golden yellow colour, with a milky white foam, with low persistence and density. In the nose, sweet tones appear, of cereal, starchy, lightly toasted, with cleanliness and not much complexity or intensity. It has an alcoholic content of 4.7%.
Tropical Lemon Beer
This Tropical is the Canarian beer with a refreshing taste, in the nose soft to hop, pleasant bitterness and aftertaste, refreshing and well balanced in its body with natural lemon added.