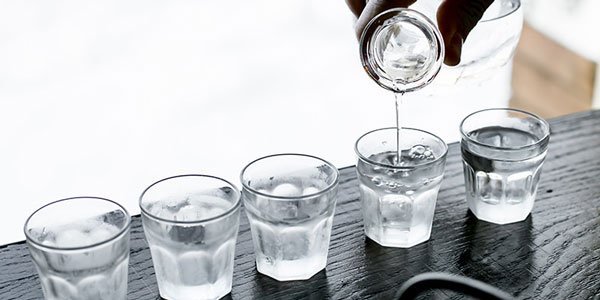 Ethere are many, many versions and brands of Vodka around the world. Some are good, some are mediocre, but some are simply spectacular. I initially thought it was a spirits just to have fun in the club, but there are some niche Vodkas that are also really good for tasting.
For Vodka connoisseurs, it can become one endless search discover and taste them all.
What is Vodka?
One of the most produced and drunk alcoholic beverages in the world, the Vodka was born in the countries of Eastern Europe in the XNUMXth century. Russia and Poland claim the authorship of the name, which in their language is the diminutive of water (as a taxi driver in Moscow explained to me, water is said: вода, while Vodka is водка, very similar also in Cyrillic, right?).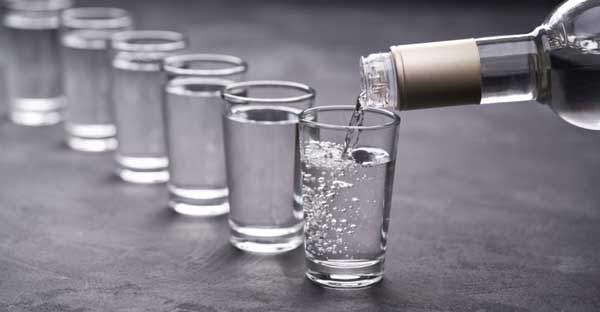 The name is probably inspired by the clean taste, almost tasteless, certainly not by its lightness in terms of alcohol content, which it can exceed even 50%.
If there are thousands of distilleries in Poland and Russia, this distillate is produced in almost all the countries of Eastern and Northern Europe, which are traditionally also excellent consumers. In Western Europe and North America, however, its large-scale diffusion has a recent history.
How is Vodka made?
Vodka is a distillate obtained from various raw materials rich in starch, especially cereals, from which the best ones are obtained, while tubers, especially potatoes, are used only partially. In Poland, rye is preferred, a cereal of which this country holds the primacy of world production, but often a mixture of other cereals is used. In Russia, rye and wheat are also the most widely used cereals, but mixtures such as oats and barley are also used.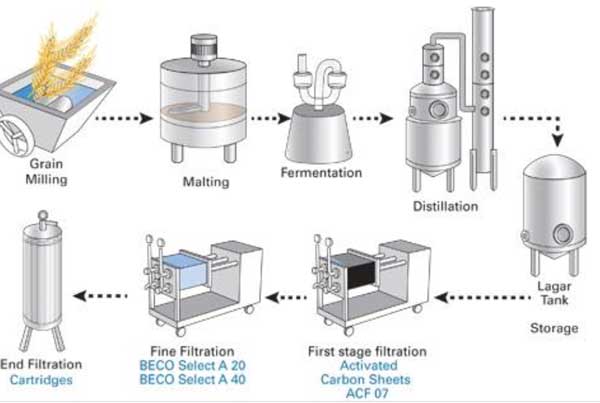 The ingredients are coarsely chopped and left to soak in water for a few hours. The must obtained is gradually heated until boiling, to allow the usual separation of the starch into fermentable sugars and arrive at a yellowish, dense and sugary liquid.
After filtration, the must is fermented for a few days at a controlled temperature, with the addition of selected yeasts, until obtaining a wash with 6% -8% of ethyl alcohol. Then we move on to distillation, almost always with column devices, which give a distillate with a high alcohol content, around the85%-90%.
The distillate is then filtered on quartz sand or carbon obtained from hard woods such as beech or birch, whose porosity and high absorbency retain many heavy substances responsible for anomalous tastes, allowing maximum purity to be achieved. Before bottling, the alcohol content is reduced to 40%, almost always through refrigeration and final filtration to stabilize its clarity.
In the countries of origin and in Northern Europe, Vodka is consumed smooth and cold, in small glasses, sometimes in combination with some foods, caviar and salmon above all, while in other Western countries this almost tasteless distillate is mainly used in cocktail andong drink, also based on fruit, because it integrates perfectly with different ingredients and gives pleasant harmony.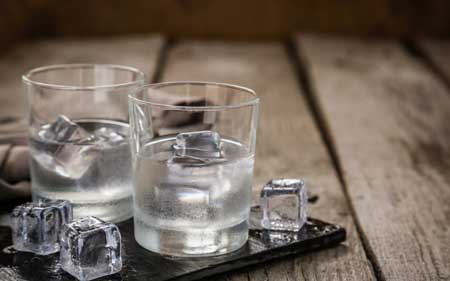 On the market there are also various types of flavored Vodka, with the addition of sugar and substances such as peach and lemon, mandarin, berries, strawberries and melon. These Vodka-based liqueurs are often marketed with a rather low alcohol content and like the distillate from which they originate, they are drunk cold or used in various drinks.
Comparative price table of the best Vodkas
Below is our ranking with the comparative price table. Having also added the conversion in liters you can immediately compare the price of Vodka per liter. We are talking about excellence…!
Ranking of the best Vodkas
But let's get to the 10 best Vodkas that we have selected for you. As always, if you have other suggestions or think there is better we are ready to listen to you. Leave a comment!!!
Best Vodka: The best Canadian vodka
10) Crystal Head Vodka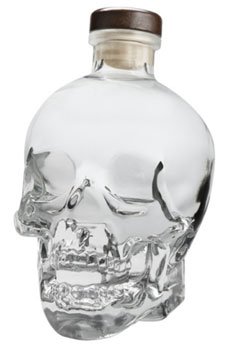 The whole process of creating the Vodka Crystal Head he is pure from the bottom of his heart.
It is genuine starting from the best quality wheat to the pristine waters of Newfoundland in Canada.
Crystal Head is distilled four times, then filtered seven times, including three through Herkimer Diamonds.
In Crystal Head Vodka there are no additives, oils, sugars.
The result is an extraordinary PURE SPIRIT, a delight for the palate.
Crystal Head Vodka 70CL - Price: 59,00 euro - Discount (44%) - Price: 32,99 euros (47,12 € / l)
Best Vodka: Poland
9) Vodka Belvedere

We thought about it a bit and then we decided to include the very famous one in the ranking Vodka Belvedere. It needs no introduction because everyone, really everyone has tried it at least once in their life.
Belvedere vodka is made from rye, rye, polish, which is fermented and distilled for 4 times to remove any impurities, but also many flavors as a side effect.
What stands out in Belvedere vodka is a touch that we could define as nutty-almond, it is delicate, soft, well done.
Let's face it, Belvedere vodka is pure and great for making cocktails, but some complain that it has no particular scents for smooth tasting. For many others, however purity it's a plus, so this goes to taste. We like it, the shipping is fast and it's cheap productive quality. So why not? It is always a much appreciated gift!
Vodka Belvedere - 34,60 euro (49,43 € / l)
Best Vodka: Russia
8) Vodka Mamont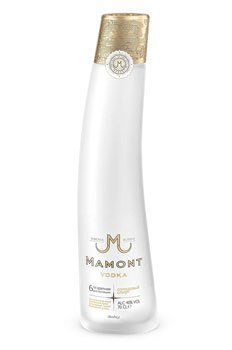 Mamont Vodka is produced in Siberia and you recognize it immediately by the shape of the bottle a di mammoth tusk.
It is produced following the traditional Russian method for small cuvées with organic ingredients and is distilled five times to then be filtered through Siberian birch charcoal, which it contains silver ions.
The purity of Altai artesian spring water, its Siberian cedar nut taste and bottle design make this vodka simply one of a kind, so ...
absolutely must be tried!
Mamont tasting
Appearance: colorless.
Nose: round. The first impact is spicy (with hints of juniper, star anise and pepper), but shortly after it softens on licorice, sweet almond and fresh fruit, finally it evolves on floral notes (lilac, violet), and peaty with notes of damp earth.
Taste: lively. A fresh, balanced distillate immediately emerges, marked by hazelnut, spices (cloves, cinnamon and nutmeg) and citrus fruits (grapefruit).
Final: sweet. Excellent mix of cayenne pepper and fresh coriander. On the finish we perceive vanilla, praline and ripe fruit.
Vodka Mamont – 46,00 euro (65,00 € / l)
Best Vodka: distilled from milk… amazing
7) Black Cow Pure Milk Vodka The Gold Top

Believe it or not, this is a one-of-a-kind vodka, milk based, instead of traditional potatoes, wheat or rye, produced in the south of England.
I recommend it, not only if you are a Vodka lover, but also if….
you want to try something DIFFERENT...!
Or it's perfect if you have a gluten intolerance.
As you might expect from the raw material it is made from, this Vodka has a taste creamy and soft.
It is also excellent served "on the rocks". Among other things, I noticed that abroad it is very popular and is present in many rankings similar to mine.
Black Cow Vodka tasting
Appearance: transparent and crystalline.
On the nose I perceive a hint of vanilla and chocolate, enriched with light notes of white pepper. In the mouth the taste is creamy and slightly sweet, with perception of cinnamon, white chocolate and pepper.
Final: black pepper and surprisingly excellent minerality
Black Cow Pure Milk Vodka The Gold Top – 42,99 euros (61,41 € / l)
Best Vodka: from France
6) Cîroc Vodka - 700 ml

Unica Vodka a grape base of the ranking, Ciroc it is an excellent choice. It is only natural that this "premium" vodka originated in France, home to world-famous wines and brandies.
It is distilled five times from Mauzac and Ugni Blanc grapes. The final distillation journey takes place in a custom copper pot still in the Distillerie de Chevanceaux in the French countryside.
Cîroc is a vodka full of flavor and style. It is extremely elegant, yet sophisticated at the same time.
While Cîroc may be better known as the Sean "P. Diddy "Combs, the true genius of vodka is the founder Jean-Sebastian Robiquet.
Cîroc Tasting:
Appearance: Crystalline, bright.
Scent: Delicate, delicate scent of lemon peel / lemongrass with a delicate spice hint of sage.
Taste: lemon and a slight hint of honey that give a feeling of silky texture with hints of black pepper.
Final: Lemon peel with spiced black pepper and delicate notes such as grappa. (Those expecting grape-flavored vodka will be disappointed: Cîroc offers a fresh palate with subtle citrus undertones).
Ciroc Vodka - 700 ml - Prezzo: 35,90 euro - Discount (9%) - Price: 32,74 euros (46,77 € / l)
Best Vodka: The best UK
5) Chase Distillery English Potato Vodka

Vodka Chase Distillery is created from the potato field on the Herefordshire family farm and bottled directly. It is 100% British and has authentic quality and provenance.
Just think that 250 beautiful Herefordshire potatoes are used in each bottle.
It is produced in the copper pot, called Fat Betty, for the purest result, creating a smooth and creamy vodka, perfect for the "Vodka Martini" cocktail.
Among other things, it has recently been awarded as the best tasting Vodka at the world alcohol competition in San Francisco.
Taste olfactory analysis
On the nose you will feel delicate notes of licorice and white pepper. In the mouth it has an intense, sweet and creamy flavor, characterized by aromas that recall smoked almonds and black pepper.
History of Vodka Chase Distillery
William Chase grew up in Herefordshire and says he was very lucky to have grown up in this beautiful part of the world.
He says: "I have been growing potatoes for 20 years, mainly supplying supermarkets as commodities, which left me detached, without any feedback from the end customer. With the continued pressure on supermarket prices, I realized that I had to change direction. "
"I wanted to stay in agriculture and produce an excellent tasting product that I can do with potatoes"
And then, EUREKA! He was struck one day by the idea of ​​turning potatoes into chips. He spent 2002 traveling the world, looking for equipment and recipes to make his dream come true.
In 2004, while traveling in the US, looking for potato chips packaging tools, he came across one small distillery that it produced potato vodka and thought it could become a great new chapter in life.
So, back home, he decided it would definitely be more fun to make vodka. He focused on a traditional type of production, to get the best quality, without filtering everything, but he needed a bespoke grinding column. It was hard work, but eventually Chase and his team created a great company family, in over 100 years of experience.
And so Chase Distillery was born.
Small problem: from 16 tons of potatoes the first year they produced only 1000 liters of alcohol. This result, after so many hours of work, was disheartening, but it is the testimony of the quality of the vodka.
At the time of writing, I found the best price on Amazon, then you know better than me that it depends on the promotions of the moment ..
Chase Distillery English Potato Vodka - Price: 51,13 euros (73,04 € / l)
Best Vodka: third place Russian Vodka
4) Beluga Vodka Noble – 70 cl

Beluga noble it is an excellent Russian vodka. The first production of Beluga Noble was made in 2002, the first ever. Mariinsky Distillery technicians did a great job. The rich and elegant taste of Russian Beluga Noble vodka comes from its unique composition, the main elements of which are the malt distillate and the purest water of the artesian wells of Siberia.
For those who do not know, a artesian well it is a naturally effluent well: the groundwater reaches the surface without mechanical equipment, since it tends to rise, gushing, up to the height of the piezometric line.
This contributes to soften the taste of vodka. The carefully selected natural components pass through a three-stage filtering system.
Then, the Beluga Noble vodka is left to "rest" for thirty days. This helps neutralize the more pronounced odors of the distillate, and enhances the rich taste and delicate aroma of Beluga Noble.
Taste olfactory analysis
Crystalline, reveals to the nose unusual and soft vanilla sensations, honey and citrus fruits, immediately proposed for tasting; very velvety and smooth, it denotes a nice freshness and an excellent spicy persistence.
I really recommend you to enjoy it smooth!
Beluga Vodka Noble - 70 cl - Price: 39,90 euro - Discount (8%) - Price: 36,90 euros (52,71 € / l)
Best Vodka: France again ...
3) Grey Goose Vodka Original 70 Cl
Grey Goose Vodka is made with the essence of the best raw materials French, the soft winter wheat of Picardy and surroundings, and thespring water of Gensac, in the Cognac region: ingredients whose essence is captured and transmitted from the field to the bottle, thanks to a exclusive production process, conceived and managed by the skills and extraordinary commitment of the maître de chai, Francois Thibault.

Taste olfactory analysis
The nose is firm and fresh, with an elegant floral aroma accentuated by delicate citrus notes.
On the palate it first reveals itself as delicate, with a gentle sweetness, then gradually develops in the mouth with a full flavor with a hint of almond.
The finish is fresh and lively, with pleasant sensations and persistent.
Recipes with Vodka Grey Goose
If you want to taste it not in purity, you could try to prepare an "Espresso Martini" using 3,5 cl Gray Goose vodka, 1 single-origin coffee cup (2,5 cl), 2 cl coffee liqueur, 1 a pinch of salt.
How is it prepared? Shake the ingredients vigorously. Pour the result by straining into a martini glass. Garnish with salted dark chocolate powder. And then enjoy!
Gray Goose Vodka Original 70 Cl - Price: 44,90 euro - Discount (13%) - Price: € 38,90 (€ 55,57 / l)
A variant even more valuable of the Gray Goose brand is the Grey Goose Ducasse, born from the collaboration between the cellar master, Francois Thibault, and the starred chef, Alain Ducasse. This is the first vodka super-premium gastronomic.
Distilled from toasted French wheat, it develops aromas of brioche and fresh bread, followed by intense notes of almonds, coffee and chocolate.
Gray Goose Gray Goose Ducasse Vodka in Wooden Box - Price: 100,00 euro - Discount (40%) - Price: € 65,19 (€ 93,13 / l)


Best Vodka: Classy Vodka, with special packaging

2) NEFT Vodka Austria

Neft is a vodka of class with a particular packaging, in the shape of an oil barrel.

This vodka is made for the connoisseur. The best Russian vodka made in Austria

It won the San Francisco award for the best Vodka in the world in 2018. Find the references here.

The Story of Neft

In the mid-70s huge oil fields were discovered in Siberia, promising great prosperity for the area.

Three young engineers succeeded they ventured into the most remote areas of Siberia to hunt for black gold.

Working in Siberia in extreme living conditions and struggling with freezing cold, pushed the boys to the limit. How did they do it? Thanks to the vodka. Accompanied by small rations of food, it was enough to warm body and soul.

The three engineers dreamed of being able to create one vodka top.

After so much work, with all the success and the money obtained, the oil pioneers were able to afford the necessary means for distilling high quality Vodka.

Vodka from oilmen for oilmen.

They called it NEFT, from the Russian "Petroleum"In honor of the natural resource that made them rich.

Many years later they took their formula to Austria, where they could reconcile the best Austrian grain at the best local sources. Today, NEFT, is a distilled and filtered product at ULTRA Premium level with the best ingredients.

Packaged efficiently and environmentally friendly, NEFT is the purest vodka in the world.

I like to report the interview to one of the founders:

"We have been drinking vodka since we were young. In fact, we have an invaluable legacy on vodka knowledge. There is really no secret to making vodka. We know that vodka is the right mix of good alcohol and good water. A great vodka needs no additives or flavorings. We don't use these tricks because when we created NEFT for ourselves, our intention was to make it simple and make it "friendly" to our body. This was our main challenge. The second, however, was to design the smallest possible packaging with the maximum efficiency".

Neft Vodka - 700 ml - Price: 49,50 euro - Discount (9%) - Price: 44,99 euros (64,27 € / l)
Best Vodka: the softest, from Norway

1) Christiania Vodka Ultra Premium

La Vodka Christiania Ultra Premium it is one of the few vodkas produced with potatoes which, for this distillate, constitute a precious ingredient, which give rise to a clear and pure vodka.
It should be noted that the distillery in question, Arcus, uses organic potatoes (a rather sweet variety) grown near the Arctic Circle (Trondelag) and spring water from one of the largest glaciers in the world (Jostedalsbreen).
A column still is used, in which the product is passed 6 times, before being filtered and aerated with charcoal, to eliminate the last impurities and give maximum softness.
La bottle of blue glass, to recall the idea of ​​glaciers, is produced in the North of England and is winner of awards for its super elegant line, with rounded shoulders and completely smooth glass.
The label is simple and silkscreened, while the cork is stopped by a card that symbolizes the flag of Norway.
The Chrisitiania distillery, founded more than 200 years ago, takes its name from the king of Denmark and Norway Christian IV, a lover of spirits, but also from Christiania, the old name of Oslo, the capital of Norway.
It should be noted that Christiania is a vodka suitable for the celiac, because it is free of cereals, and is very digestible even for those with a delicate stomach.
Appearance: Crystalline, free of any residue, the vodka in the glass almost lights up
Bouquet; appetizing and slightly sweet, with herbaceous notes
Taste: very soft and enveloping, it pampers the mouth with a fresh and clean taste
Consider that this vodka is not mixed with sugar, vanilla or glycerin, so its flavor is full-bodied, soft and round in the mouth.
Excellent to be enjoyed in cheerful company, it lends itself as a base for many cocktails
It is one of the vodkas smoother never tasted, in my opinion also well digestible.
Christiania Vodka Ultra PremiumNeft Vodka- 700 ml - Price: 45,00 euro - Discount (11%) - Price: 39,90 euros (57,00 € / l)